Y Systems - Ycadv Intro

---
News: 20 April 2003
Open source release of the Ycad library and viewer.
Version 1.0 - 15 April 2003

This initial release includes compiled classes, full source and build script, install and API documentation and a number of test examples.
See: http://sourceforge.net/projects/ycad
---
Java DXF file viewer
Ycadv is a Java Applet/Application which will read a DXF file and render a graphic display of the drawing to the screen.
Applet in Web Page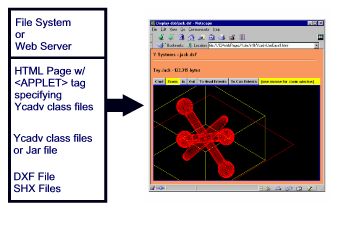 Application Under Windows NT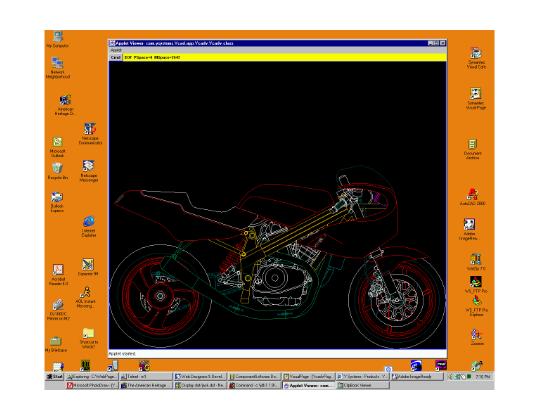 Ycadv can be used by web developers and users of CAD files that have need to display DXF files on networked multiplatform computer workstations.
As an Applet it will allow DXF files to be viewed using a web browser. The Applet and drawings may be delivered by a web server to any Java capable browser. All the demo Applets run like this.
As an Application it can access local and web based drawings under control of a Java interpreter.
On the menu to the left:
Button Specs will detail the features of the viewer.
Button DemoDoc will describe how the demonstration Applets will function and an explanation of the user interface.
Each of the name.dxf links will display one dxf drawing using the Ycadv Applet.

If you wish to do a more complete evaluation than can be determined here or if you have questions... E-mail info@ysystems.com.